The thinking anglers way to search carp fishing holidays in France...
Use our intelligent tools and filters to find your dream carp fishing lake.
About Dream Carp Holidays
Explore
Search listings of carp fishing lakes in France and use the filters to find the right venue for your trip.
Book
Use the booking calendar to see the lake availability. Contact the lake owner directly to ask any questions and make your booking.
Go Fishing!
Pack your tackle! Count down the days to go on your carp fishing holiday in France.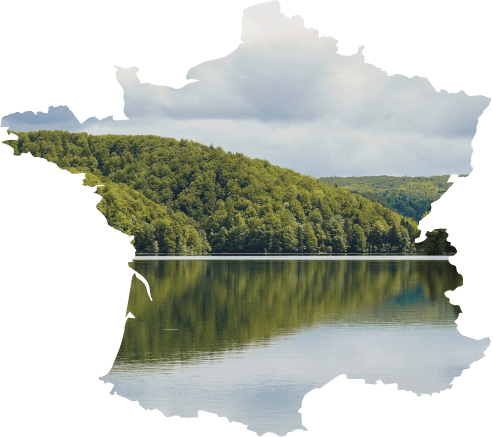 Carp Fishing in France
There are hundreds of carp lakes in France and these can range from large low stocked public lakes with basic facilities, to all inclusive fishing holidays with luxury waterside accommodation. When choosing a fishing holiday in France, it is critical that you select one that suits your fishing capabilities and requirements.
We list over 60 French carp lakes which are all available to book for fishing holidays. To help you find lakes which are most suited to your style of angling and your party's needs, you'll find useful tools and filters to help you to easily narrow down your search results.
Popular lakes for fishing holidays in France
Exclusive Carp Fishing Lakes with Accommodation
Carp lakes in France with accommodation make fantastic holidays, especially if you are with a partner or family. Most venues offer night fishing, giving you the option of fishing from your bivvy under the stars or sleeping in the accommodation and fishing during the day. More commonly now, venues are offering all inclusive carp fishing packages with tackle hire.
Carp Lakes in France with Accommodation and Swimming Pools
French carp lakes with accommodation and a swimming pool are ideal for family holidays. Many of these venues are in central and south west France where the weather is warmer. Whilst the travel distance is further than lakes in northern France, a number offer tackle hire so it is possible to fly to the nearest airport instead of taking the ferry.
Drive and Survive Carp Lakes in France
Drive and survive carp fishing in France is aimed at anglers who wish to fish from their bivvy for the duration of the trip. View our exclusive carp lakes in France which are available for private hire, to be fished by you and your fishing party.
These lakes do not have accommodation so make sure you pack your bivvy as these are drive and survive carp lakes. Almost all have facilities such as showers and toilets available to anglers, to make your trip fishing in France as comfortable and as enjoyable as possible.
We're not a travel agent, we put you directly in touch with the venue owner to answer any questions you may have and to arrange your booking.