For anglers looking for carp lakes in France near Calais, you are really spoilt choice. Here are some of our favourite carp lakes in under 4 hours drive from Calais:
Carp Fishing in France Near Calais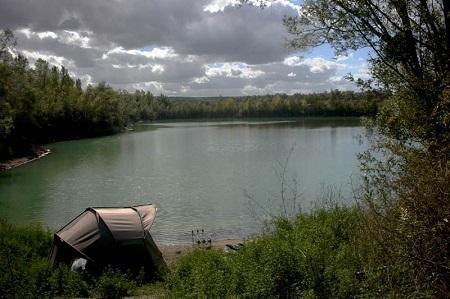 Toutue lake is 8-acres, and accommodates up to 6 anglers during a session. The lake has an excellent stock of carp and some impressively big catfish too. It is located just north about 150 miles from Calais.
The current lake record is held by a stunning common which has been landed at 56lbs. The largest mirror is 55lbs. With the average size of carp being 30lb in this lake, this is undoubtedly a great lake and gives you a great chance of a new PB. There is a good head of 40lb plus fish and grass carp to over 50lbs. There are cats to over 137lbs, but if you hook one of these beasts you'll need your wits about you to land it.
There are eight swims on Tortue lake. These swims have been carefully positioned to ensure that every angler has ample water in front of them. Each swim has been created carefully to ensure that they can all comfortably accommodate a bivvy and a three rod set up. Tortue lake ranges from 3 to 12 feet in depth and holds plenty of features to fish to.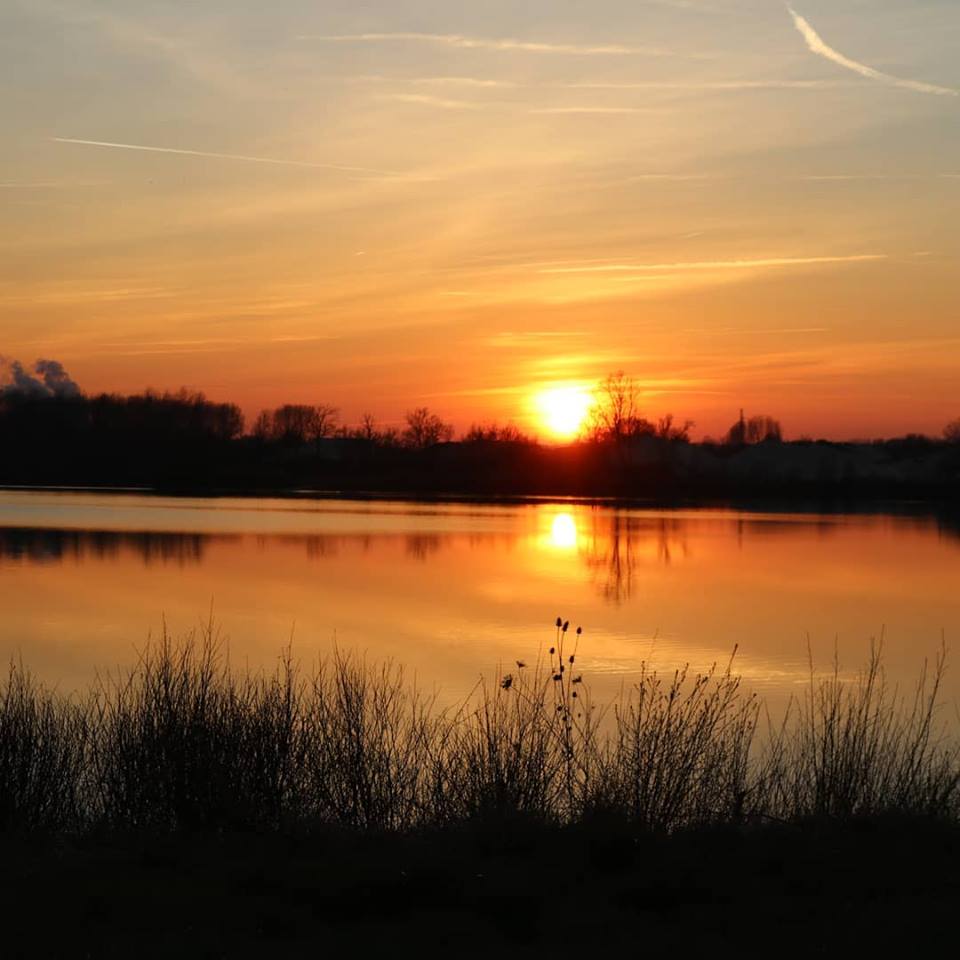 The Farm Lake, located in the Aube region, is about a four-hour drive from the ferry. So, a little bit further than the constraints that this article allowed, but well worth a visit nonetheless. This great carp lake has carp to over 50lbs. The brilliant father and son team who own this lake have increased the stock levels by adding 300 carp in the last few years bring the total stock to 450.
The Farm Lake is 52 acres and can accommodate up to 16 anglers per session. This beautiful lake is only surpassed in its beauty by the stunning French countryside that surrounds it in the 70-acre plot. From 1997 to 2010, this lake was used as a quarry. During this phase of the lake's life, there were large areas of clay found; these were left and now provide features that the carp love to explore.
There are loads of stunning French monsters in this lake that are between 20 and 40lbs. However, the current record is 53.8lbs. Can you break The Farm Lake record and nab yourself a PB during your visit?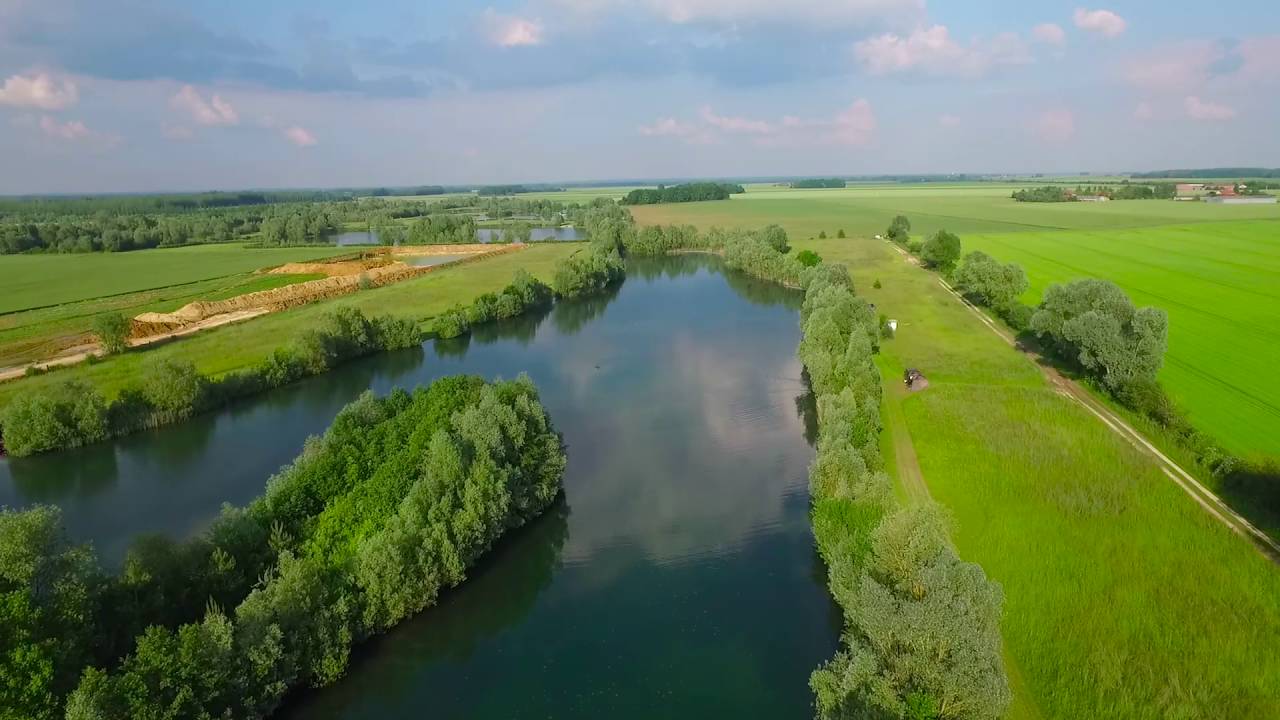 Lac Baleine is just about 3 hours drive from Calais. It is a 23-acre lake set into 40-acres of stunning private land and is lined with overhanging trees and is surrounded by woodlands and fields. With a maximum of 12 anglers allowed at this private carp lake, you will have yourself a piece of carp tranquillity during your stay.
There are two islands in this rectangle-shaped lake, providing excellent features to target as well as deep margins shrouded by overhanging tress and bushes.
The carp in Lac Baleine range from 20-64lb. Most of the carp in this lake are between 30 and 50lbs. The current lake record (64lbs) was landed in 2016, so it is very likely that this will be smashed very soon, perhaps on your visit to Lac Baleine.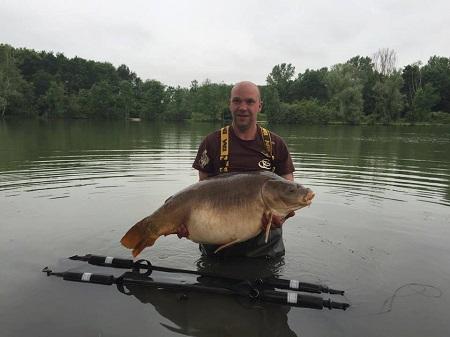 Etang la Sausaie is located in the Champagne region of France. This beautiful 8-acre lake is surrounded by about 15 acres of amazing woodland and is about three hours drive from Calais. Even though Etang la Sausaie is within an easy drive to shops, you can easily believe that you are nowhere near any civilisation during your stay at this amazing lake.
There are 14 swims on Etang la Sausaie, but the owners only allow six anglers at a time. These swims are cleverly spaced around the lake ensuring each angler has sufficient water for a 3 rod set up. All of the features (including the small island in the middle of the lake) are within easy casting distance, but bait boats are permitted if you need a little more accuracy.
Etang la Sausaie is a big fish water. The majority of the carp here are over 40lbs; the current record is 65lbs. There are also no bream, poison chat or crayfish to worry about here. So, you can come to Etang la Sausaie and focus on catching the biggest carp of your life without being pestered by too many annoying fish.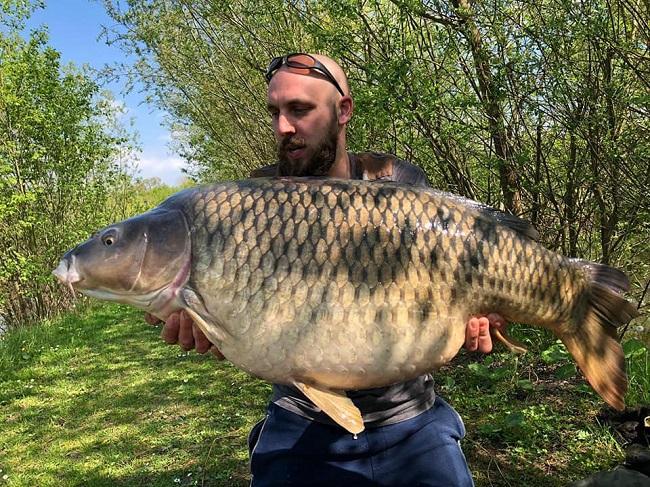 This mature 5-acre lake has a good stock of 40lbers, a nice head of 30s and several carp over 50. The biggest carp in this lake is currently 58lb. Lac de Laneuville is located in the lovely Champagne region of France and is a little over a 3-hour drive from Calais. So, although this family-owned fishery isn't, strictly speaking, within the 3-hour driving range of this article, it is still worth that extra fuel.
At 5 acres in size, it is ideal for small groups. The lake has two islands and is surrounded by overhanging trees. The depths are between 3-12ft, and there are 8 swims all offering excellent water coverage. Whether your PB is in the 20s or 40s right now, this awesome lake holds some stunning carp and makes driving that little further extremely worthwhile.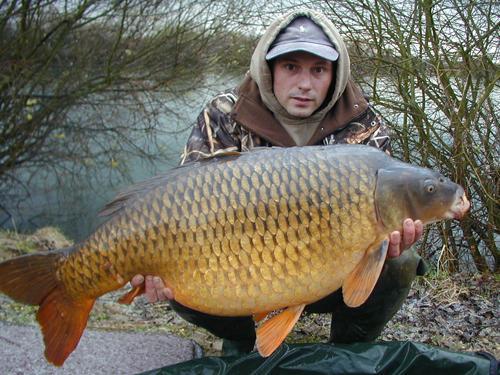 Lake Beauregard is another excellent carp lake also located in the Champagne region. This is, yet another big fish lake surrounded by stunning countryside. The lake is about three and a half hours away from Calais.
The lake is 10-acres in size and has loads of features. Firstly there are a few small islands to aim for, but don't neglect the deep margins either which are excellent for stalking. There are 13 swims with depths ranging from 3-8ft. In terms of the fish stock, the lake holds commons and mirrors to over 60lb and a decent head of 30s and 40s as well as some 50s.
This is a drive and survive venue with everything you need during your stay. A fully-equipped kitchen, shower, bait freezer and loads more. Plus there is a barbecue area overlooking the stunning lake and a food-package for anglers looking to focus on their fishing.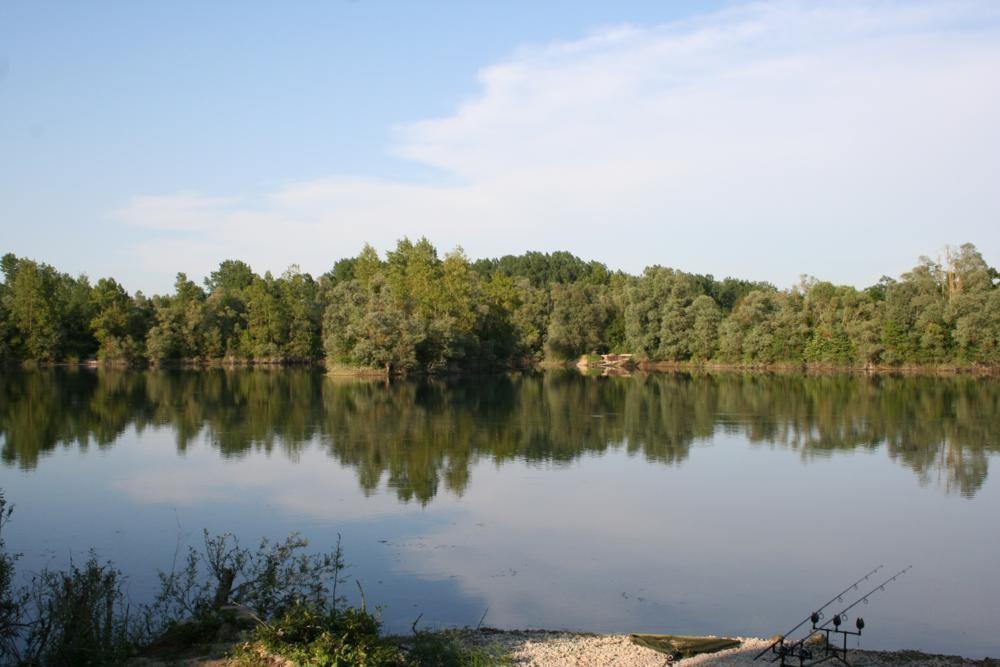 Bills Lake 1 is located just south of Reims, about 200 miles from Calais. At 14-acres in size it is lined with larch, willows and birch trees and can accommodate up to 10 anglers in 9 swims. The 9 swims have been carefully laid out to provide plenty of access to all of the features within the lake. There are 5 double swims, each swim can hold a bivvy, and the doubles can hold two, two-man bivvies.
In most cases, not all of the swims at Bills Lake are occupied during a week-long fishing trip, and so you are free to move around during your stay. The average depth is 9 foot and the topography is a nice mixture of gravel and silt. The lake bed is pretty even throughout, but there are a few drop-offs and raised gravel bars to take notice of. At one end of this lake there is an island that normally produces, as the carp love to patrol this area.
Bills Lake 1 is the perfect place for anglers that want an adventure. The catfish in this lake exceed 120lbs there is also grass carp in this lake to 58lb and sturgeon to over 34lbs. However, saving the best to last, this lake also has carp to over 68lbs! 68lbs! See you soon!
We hope this look at our favourite carp lakes in France near Calais has helped you to find your perfect carp lake for your next French fishing adventure. If you're hungry for more info about any of the amazing carp lakes above, please explore our website further.