Brittany is a beautiful region and home to to some of the best carp lakes in France. Carp lakes in Brittany are easily accessable from the ferry ports of Caen, Le Havre and St Malo. Take an overnight ferry from Portsmouth on Friday evening and arrive at the lake before midday to truly make the most of your fishing trip.
Carp Fishing in Brittany and the Surrounding Area
Here are the 6 of the best carp lakes in Brittany or close to Brittany which can all be reached within a couple of hours drive from the nearest ferry terminal.
Distance from Ferry Port:
La Havre – 

194 km. About 2 hours 31 mins

Caen – 

107 km. About 1 hour 36 mins

St Malo – 

120 km. About 1 hour 46 mins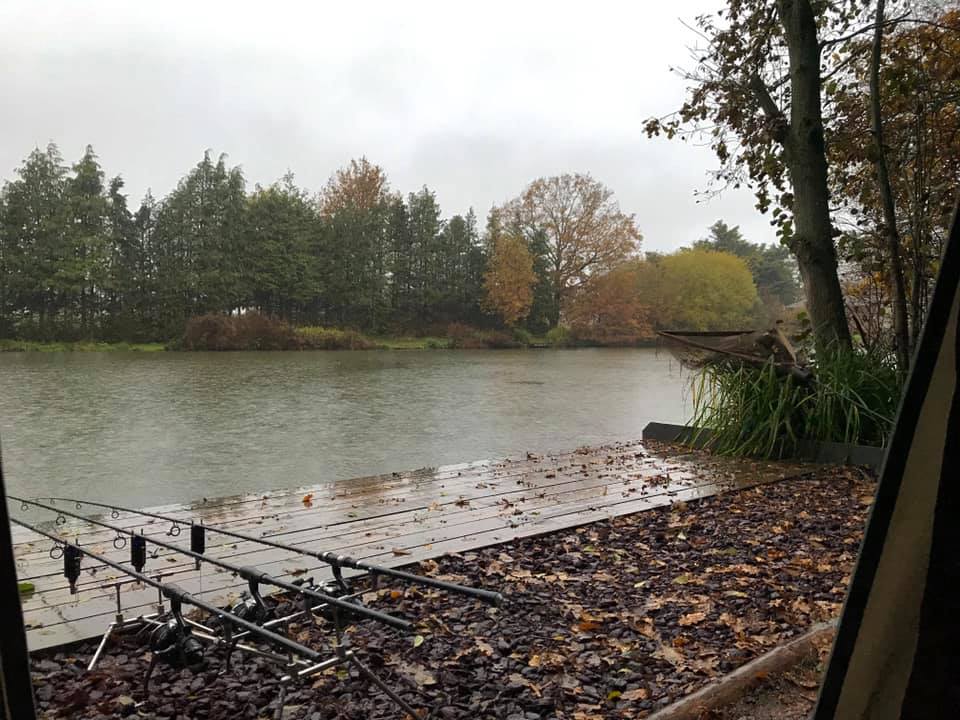 Etang des Petits Chiens is a two-acre lake which holds carp to over 50lbs. It is located in South West France, in the Normandy region and it is just 90 minutes drive from the Caen ferry port. This fantastic carp lake is available for exclusive bookings only, so you'll have total peace and quiet in this idyllic region. The booking of this lake includes a newly refurbished gite which sleeps up to two people.
The lake is set into 10 acres of the stunning countryside, and the lake is surrounded by woodland which gives you complete peace. It is one of the best lakes to relax, unwind, enjoy nature, oh, and catch some big carp too, of course! The lake was stocked in the 1970s and has been left to mature pretty much ever since. So, you can now find some monster carp waiting for you at Etang des petits chiens. There are purpose-built swims that allow up to four anglers.
Distance from Ferry Port:
La Havre – 

285 km. About 2 hours 58 mins

Caen – 

191 km. About 1 hour 54 mins

St Malo – 

175.6 km. About 59 mins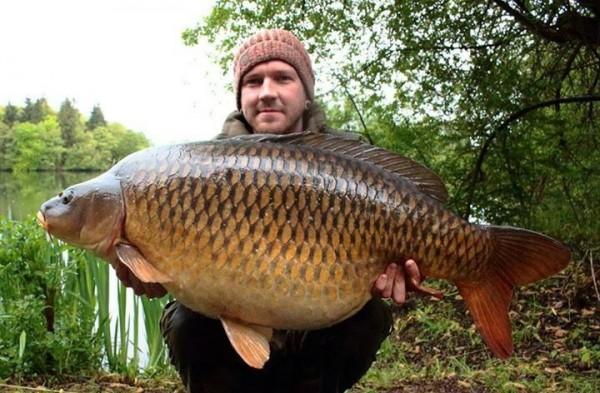 For those wanting a bit more range to fish at, try Cas-en-lac. Cas-en-lac is a 20-acre lake just south of Renne in the east of Brittany. It's easy to reach by ferry as it's only an hours drive from the port of St Malo and close to Caens and Le Havre. Cas-en-lac is a 50-year-old lake and it is often said to resemble an old estate lake as it is surrounded by mature, overhanging trees and set into a beautiful area of private woodland. So, if you are used to a bit of estate lake fishing, this lake may feel like a home away from home in that regard.
However, unlike most estate lakes here in the UK, Cas-en-lac has a huge stock of enormous carp. There are 300 carp in this lake, commons, mirrors and leathers that reach up to a whopping 68lbs. There are three islands, one large island and two smaller ones. There are also four bays and some peninsulas too. So, there are loads of features to fish to on this drive and survive lake.
There are 13 swims which are well positioned around the lake. Each swim has plenty of room for a bivvy and a three rod set up. The lake bottom is a mixture of gravel and silt, and the depths range from 10 to 4 foot, so there is a great opportunity at Cas-en-lac to fish your favourite rigs on non-weedy spots and catch a monster.
Cas-en-lac can be hired exclusively. This is usually by a group of 6-8 anglers. However, the lake can also be hired by smaller groups, but you may be paired with another smaller group. If you want to catch monsters in Brittany, Cas-en-lac is the perfect place to do it.
Distance from Ferry Port:
La Havre – 

283 km. About 3 hours 13 mins

Caen – 

189 km. About 2 hours 9 mins

St Malo – 

123 km. About 1 hour 27 mins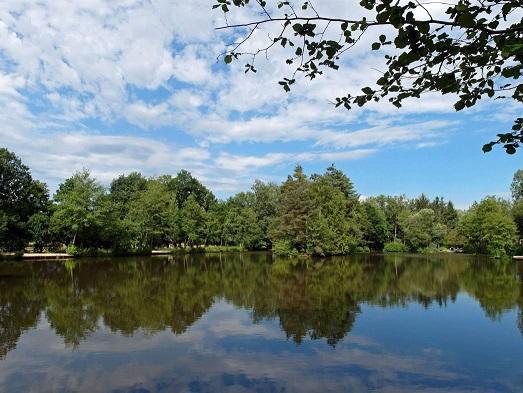 Beausoleil Carp and Cats is a lovely 4-acre lake that's a 90-minute drive from St Malo in the beautiful region of Mayenne. It is one of the many carp lakes with accommodation that we list. There's a good head of carp to about 50lbs, and the catfish in this lake can reach up to 120lbs. Beausoleil Carp and Cats include a self-catering lodge that is a great size for 2-4 anglers.
The swims on this lake have been extremely well thought out. There is hardly any weed in this lake, making bait presentation simple. Plus, the casting distance from most swims is about 70 yards or so, so there is no need to pump any iron before your trip.
During the summer months, Beausoleil Carp and Cats is the perfect place for a bit of stalking. You can reach the island via a small bridge or bait a few areas of the margin and get your stalking cap on and catch some monsters off the top.
Distance from Ferry Port:
La Havre – 

298 km. About 3 hours 10 mins

Caen – 

191 km. About 2 hours 9 mins

St Malo – 

126 km. About 1 hour 28 mins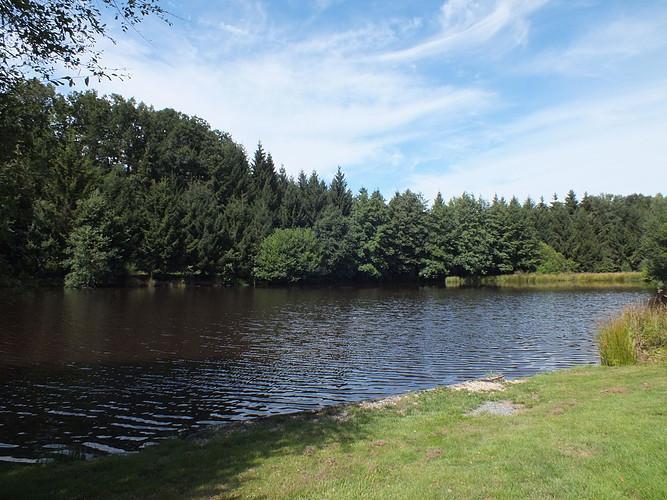 Firs Lake is a two and a half acre lake in Ruille le Gravlais. It's an hour and a half drive from St Malo, two hours from Caen and five from Calais. Firs Lake got its name from the surrounding woodland that is made up of fir trees and laurel bushes.
Firs Lake is accessible the whole way round, so you are not restricted to fish in just one area. There is also a