If it is your first time fishing in France then it can be little daunting with so many options to choose from. We've put together a guide to help you navigate some of the pitfalls and help you select venues that best suits your requirements.
Right, we fancy fishing in France… Where do we start?
The public waters, some of which are large and can be thousands of acres are possibly not the best option for your first carp fishing trip to France. Few of these allow any night fishing and those that do have restrictions. In addition to a pioneering spirit you'd need a boat, leisure batteries and a lot of braid. A more realistic and simpler proposition is one of the many privately owned, commercial fisheries. These venues contain known fish and are mostly stocked to a level that gives an excellent chance of big fish action whilst on a few it'll be all but guaranteed bites.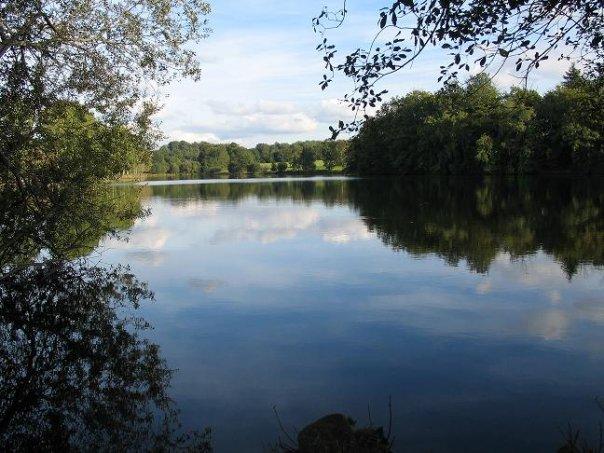 That sounds like the one. Tell us more.
These can be broadly divided into three types. There are those where you just book up and you'll have a space on the venue. Typically there will be a lodge, shower block and bait freezers. They may even sell some end tackle and bait, which you can pre-order. A lot of lakes will offer a food package to make your life even easier. It'll generally consists of a breakfast, either in the lodge or delivered to your swim, and an evening meal. You're unlikely to get a taste of the local cuisine but it is convenient and allows you to kick back and enjoy the fishing. Reeling in to go and have dinner in the lodge, where they will be only too glad to sell you a few beers or a bottle of wine, can be beneficial. As well as providing a refreshing break it gives you an opportunity to socialise with the other customers and your mates if you've gone as a group, and find out what's being caught and how.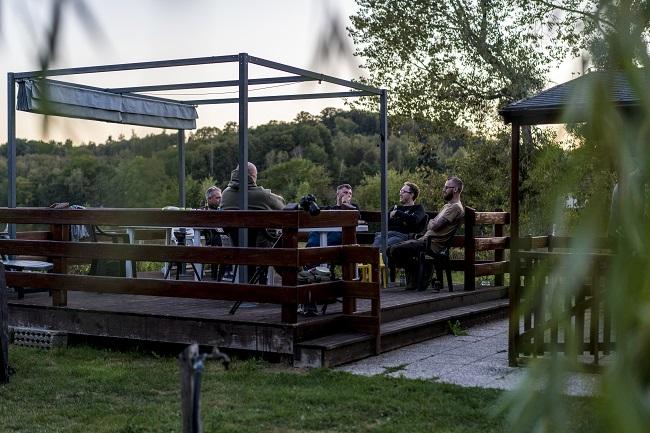 For some of these lakes, transport is often completely organised for you so there is little to worry about other than making sure you've got your passport and get on the road in time to make it to the prescribed meeting place, where the minibus will pick you up. The idea is that the venue is providing the complete experience which should be trouble free and a doddle to organise.
Exclusive carp lakes in France?
Next up there are commercials where, rather than booking a place, you get the lake exclusively for the week as a group booking. This is a great option if there are a few of you going together and the owner/manager will often match groups up so that a couple of smaller groups share the water. Here you may need to sort out your own travel arrangements and it'll pay if one of you has a van to save hiring one.
Food is another area where you'll need to be self sufficient. Supporting the local economy will help the venue as the locals will see it as an asset to the community. It's not a bad idea to take a trip, every day or so, into the nearest village for some fresh supplies and liquid refreshments, taking it in turn to cook. That way it'll still feel like a holiday and you'll maintain a good social element to the trip. If there aren't many budding chefs among you it's no hardship to get through the week on a diet of fresh baguette, cold meats and a selection of cheese which you'll find easily enough, or why not take a trip to a local restaurant?
The package is known as "drive and survive" and there won't usually be the same level of support. There often isn't someone to rely on for advice about the fish, methods, spots etc. You are basically hiring the venue and the rest is down you.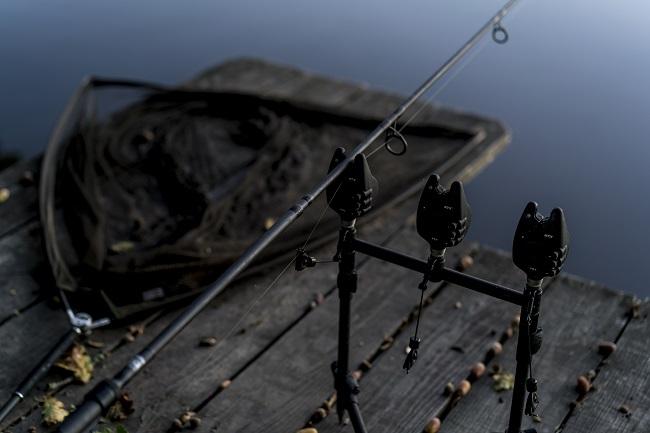 The third type is similar to the last but is aimed more at a family trip, these are private carp lakes which have accommodation. For your money you get exclusive use of a lake as well as a gite (cottage) equipped with an assortment of facilities like Wi-Fi, TV, freezers, drying room and maybe even a small pool. A fine choice if you'd like to combine a romantic week away or family holiday with some carp fishing. Again you'll be making your own way there and fending for yourself for the duration.
Are there different rules?
Different venues have different rules so checking with them is necessary. There tends to be plenty of them, some common ones and a few that we're not used to. Commonly leadcore and leaders are banned and barbless hooks are required along with bait restrictions. Some waters insist on the fish remaining in the water while trophy shots are taken.
What preparation should I do?
The main thing is research. The people running the destination should be forthcoming with there knowledge on successful tactics as it's in their interest for everyone to enjoy their trip and catch. Browsing online forums can be a source of information as can magazine articles and online videos. Just beware that promotional ones might be designed to show the venue in its very best light and, whilst you might see a well known angler catching carp after carp, that could be a red letter session in perfect conditions at the right time of year.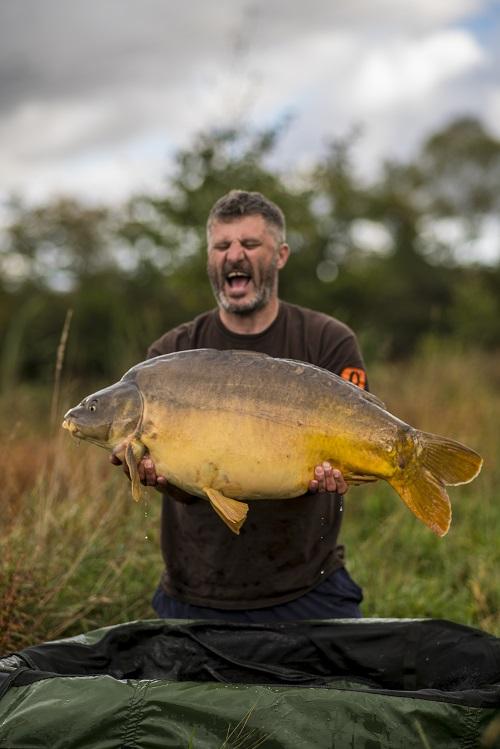 Get your bait ordered well in advance. If there aren't any freezers on site then air-drying it before you go or on the bank will give it longevity. The secret is not to put too much in each bag so make sure you have plenty. Sacks are good for large amounts but again, don't overload them. Shelf lifes are another option which takes the hassle out of it.
Normal UK kit is almost certainly going to be perfectly adequate and there's no need to get hold of any specialist tackle but it's a good idea to make sure it's in good nick. You don't want anything letting you down as you might not be able to get replacements easily. You'll need to make sure you've got stuff to comply with the venues rules. Finding out there's a leadcore ban when you don't have tubing isn't the best way to start especially when you've no idea where the nearest tackle shop is.
Getting hold of a phrase book or translation app is a bonus. Trying to speak the language makes for a bit of fun on the journey and it's surprising how much more helpful others are when you make a little effort. Travel insurance is wise to organise as is European breakdown cover and insurance that allows you to share the driving.
So what about the fishing?
Well that can be anywhere from easy to really tricky. The reality is that successful commercial French carp lakes are mostly fully booked for the season and, as a consequence, are fished week in week out. The carp are just as pressured as those at home and in many cases more so. Don't expect to just chuck your rods out and start reeling them in as you'll have to fish hard to do well. You might need to put some work in, moving if necessary, working the swim etc, just as you do back in Blighty.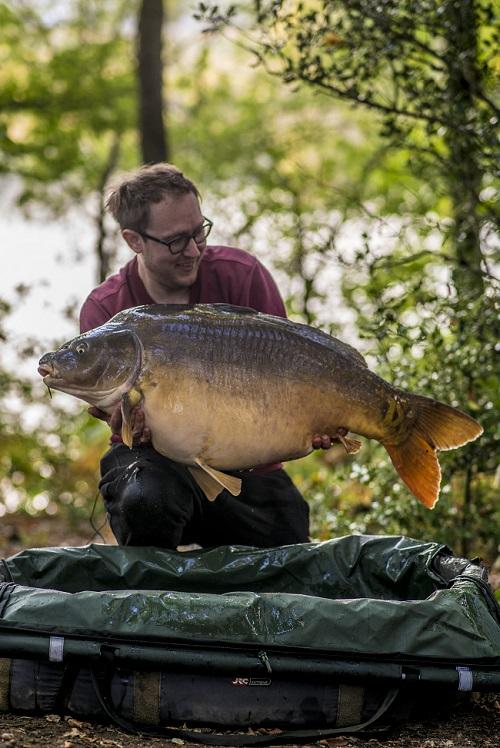 Although the water is probably heavily stocked and the residents reliant on bait it can be easy to ruin it from the start. It's a common mistake to fill it in expecting it to be easy and the fish hungry. It is entirely possible that you'll get through a lot and it's as well to have that option covered but don't assume it's always the way. Just because the water contains a large number of fish doesn't mean they are in front of you, nor that they are up for a big feed, particularly in mid-summer, a notorious scratching time. A better bet is to start gently and build the swim up. You can always try piling it in later if the softly, softly approach fails. Treat the session just like any other, taking into account conditions and sightings and you'll have a good chance of success.
Any final words?
Your first French fishing foray is an adventure so enjoy it. Treat the lake, its owners and its carp with respect and you'll be welcome back. By all means consider it a holiday and have a social but do put some thought and effort into the fishing in order to get the most out of it. To view over 30 carp viewing lakes in France, click here.