One of the greatest aspects of carp fishing is its variety. Whether that's in the strains and characteristics of the fish themselves, the environments in which we find them or the baits we use to catch them, carp fishing takes many forms and fishing for carp with natural baits should not be overlooked.
Bait is one of these endlessly tweakable aspects and an area where good anglers can really gain an advantage over average ones. At your average British day-ticket or syndicate water, almost every angler will be using one of a handful of rigs and location hotspots will be broadly known, but bait is an area for experimentation. On these venues, if rules permit, using 'naturals' can be a real edge.
What are naturals?
The term could apply to any bait that hasn't been man made, but in fishing we use it to mean living baits. The classic natural is the maggot, but other options like worms, prawns and some other more leftfield items can be deadly carp catchers. Anglers used to pungent-smelling boilies may look at maggots and worms and wonder where the attraction lies, but almost all fish are switched on to these baits so their pulling power is unquestionable. Whether it's down to amino acids or something beyond our comprehension, carp love these baits.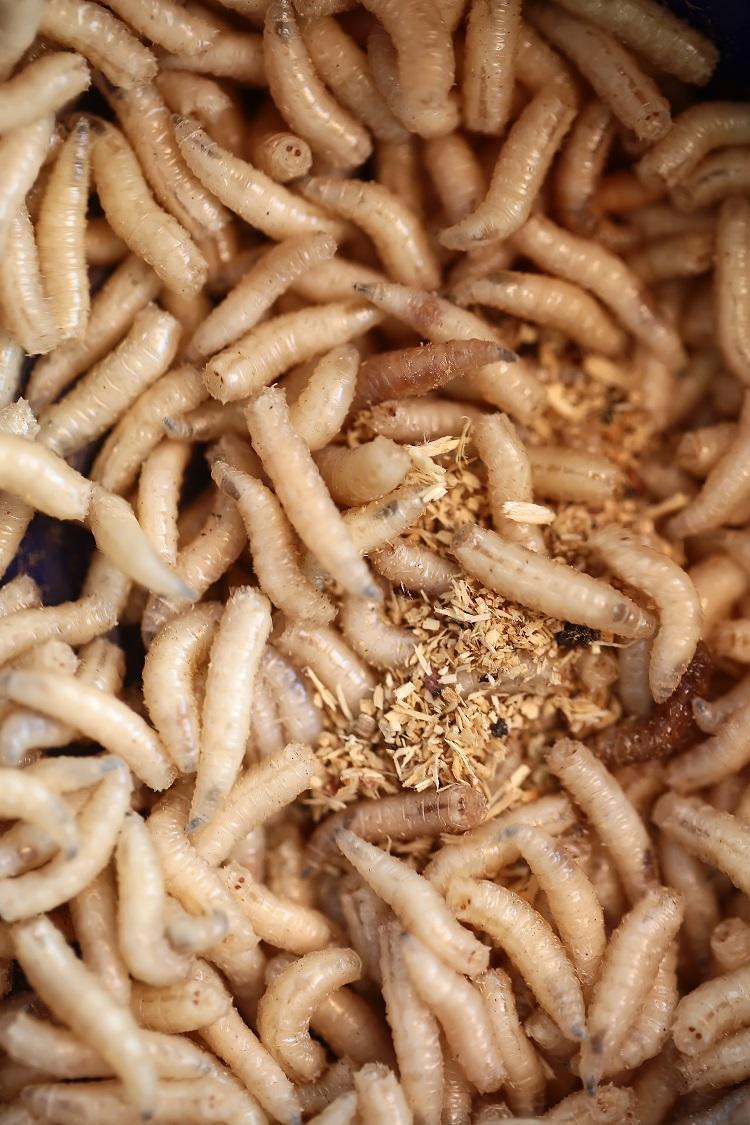 Some day-ticket waters have banned or limited the use of maggots due to excessive use affecting water quality, but if deployed sensibly they can be a great carp bait. If your venue contains plenty of silverfish then using them in summer can see you plagued by nuisance species, but in winter, when activity levels have tailed off, carp love these easily digestible grubs. Maggots can be introduced with a spod or in PVA bags and take on powdered flavours very well for an extra edge. Turmeric, chilli powder and fishmeal powders have all been added to maggots to great success for many years.
Alternative baits for waters where maggots are banned
On waters were maggots are banned, anglers have sought to find a similar advantage in different ways. Some have used a particle mix containing rice (often dyed red) to mimic the appearance of maggots, while recent years have seen an a big spike in the popularity of worms in the carp arena.
When Linear Fisheries curtailed the deployment of maggots, some of the best anglers in the country turned to dendrobaenas and lobworms and had massive hits before the secret inevitably slipped out.
Used in large quantities for spodding out, worms are more expensive than boilies, but the results can be incredible. As Lawrence East showed at Brasenose One in a recent episode of Thinking Tackle OD, a chopped-up mix of hundreds of worms creates a hugely attractive bed of bait. The severed worms leak out potent juices and the carp, it seems, are hard-wired to accept this as a food source.
Plastic maggots or worms protect your rig from the nuisance fish
Of course, both worms and maggots are great hookbaits too, particularly in bunches, but it can be prudent to bundle them with a buoyant fake version or a bit of foam to help present them. The addition of a durable fake bait on your hair also means you are still 'fishing' even if roach or skimmers attack the real baits.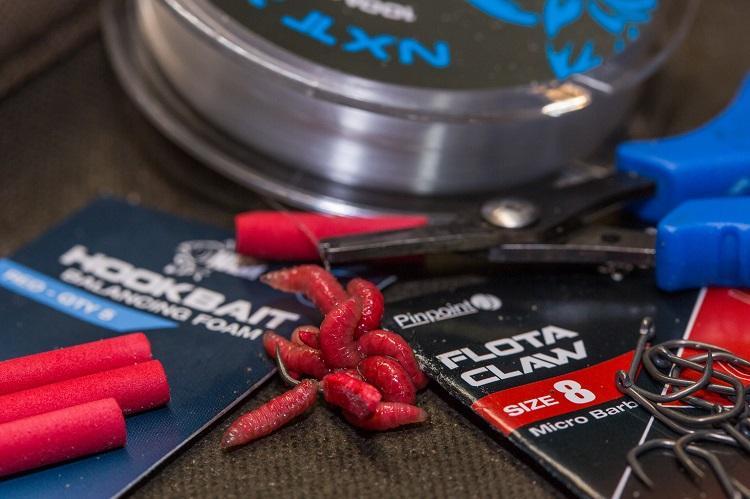 Rig-wise, you must always be aware that these wrigging baits can cause problems with some presentations. Soft, supple hairs can coil and tangle with the movement of a big bunch of worms or maggots, masking your hookbait and ruining the rig mechanics, while it's probably best to chop down worms into smaller chunk to avoid them covering the hookpoint. A few manufacturers make special maggot clips, which are ideal for threading and securing grubs in place, either at the end of a Hair or sliding on a D rig. Other options include tried-and-tested rigs like the mag aligner.
A bunch of maggots or a lob worm can be deadly stalking baits
If using these baits in a traditional bait-and-wait situation isn't for you, carp fishing with natural baits such as a big bunch of maggots or a plump lobworm can be a great stalking bait. Alan Blair is a big fan of freelining a dozen or so maggots with a sliver of foam to allow them to fall slowly through the water. Few carp can resist such a presentation if placed in their path.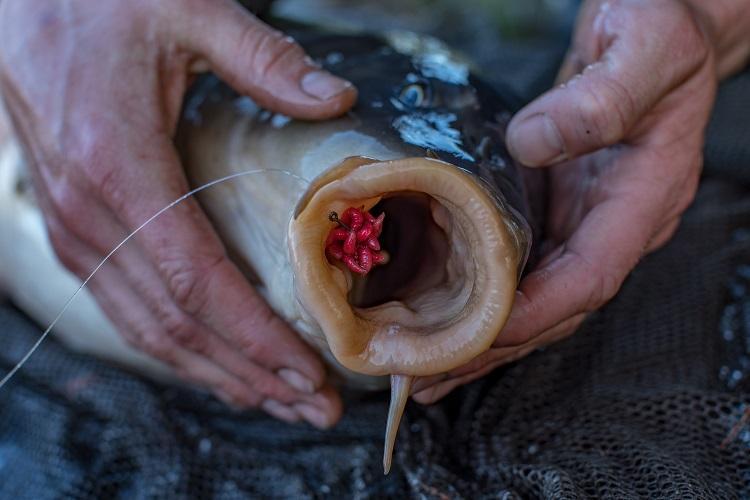 Prawns are one of the most underrated natural baits
Another natural bait that is perhaps underrated by carp anglers is the prawn. Readily available from supermarkets, these pink, fleshy baits are used by lots of coarse and match anglers and pick up plenty of carp.
They are not the toughest of hookbaits, so meshing them is a good idea if you want to cast long distances and leave your rigs out for hours at a time, but they are a great stalking option in situations where you can see that your hookbait is still in place.
What other naturals will catch carp? Probably, given the species' greedy nature, just about anything! Crayfish tails, slugs? Certainly an option, particularly on the rivers. And how about sea bait like lugworm and peeler crab? Perhaps the next big thing in bait could come from just such a source.