Choosing the right carp lake in France is critical to having a successful fishing trip and most importantly enjoying your time on the bankside. With many of us booking a trip to France, months or even years in advance, the anticipation, build up, sheer effort and preparation is huge. There's the question of how much bait to take, what bait, which rigs to fish, not too mention making sure you have enough of everything to last the trip.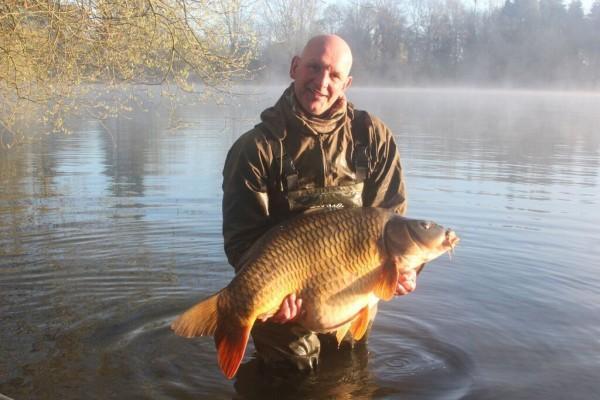 Given the amount of effort and preparation most of us are prepared to make, it is therefore imperative that you select the right lake for you and your party.
Do your research
Research, research and more research! There are hundreds of carp lakes in France now available to book by UK carp anglers. With the internet literally at everyone's fingertips then you have access to a huge amount of information to help you make your selection.
Lots of lake owners have set up website for their lakes and pages on social media and some simple google searches will bring up many helpful results. Whilst it can be very time consuming searching hundreds of individual websites, there are sites such as Dream Carp Holidays which list a large number of carp lakes in France and have search functionality to help you to narrow down your search.
Find a carp venue that suits your fishing style and ability
Before starting your search think about the type of carp fishing you do at home and the methods of carp fishing you enjoy. If you usually fish at relatively close range (up to 60 yards) and have tackle to match then turning up to a huge pit where you need to fish at 120 yards is not the venue for you. Even, if you are prepared to invest in some heavier duty tackle, if you are not used to fishing at long distance then you should consider your choice very carefully.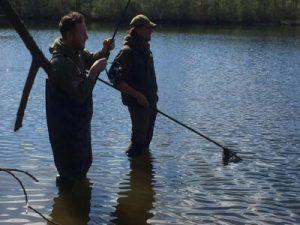 You've probably spent a lot of time, effort and money for the trip so it's important to select a lake where you are going to catch some fish and not be limited by your fishing style. Fish to your strengths and focus on lakes that allow you to put into practice what you know. There's plenty of lakes in France where you don't need to cast long distance and some of monstrous fish have been caught inches from the bank.
Do you want to hire the lake exclusively?
Exclusive carp fishing lakes can be great for small group of friends and family and there are many to choose from. Enjoy the freedom of having the lake and facilities entirely for your party.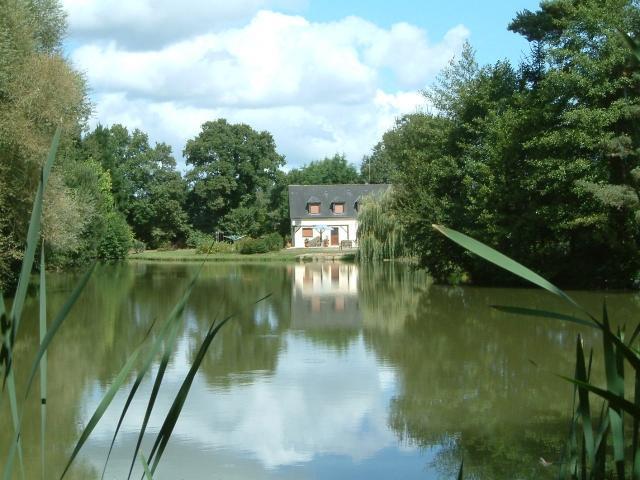 Perhaps you are going alone or just with a mate and you fancy meeting a few like minded anglers on the bank, in which case there's plenty of venues that can be booked on a per angler basis. Almost all of these lakes impose a maximum number anglers at any one time. The majority of non exclusive carp lakes operate on allocating at least one  acre of water per angler and most have a draw for swims at the beginning of the week so you don't need to worry about the lake being over crowded. For example Crete Lake 5 is 30 acres in size and allows a maximum of 20 anglers at any one time.
Find a lake that is large enough for your fishing party
As a general rule, one acre per angler, assuming you are fishing 3 rods each should be sufficient to ensure everyone has enough water to fish to. Having said that, if you are fishing with only 2 rods each, or perhaps your preference is under the rod tip stalking then you may not require as much water.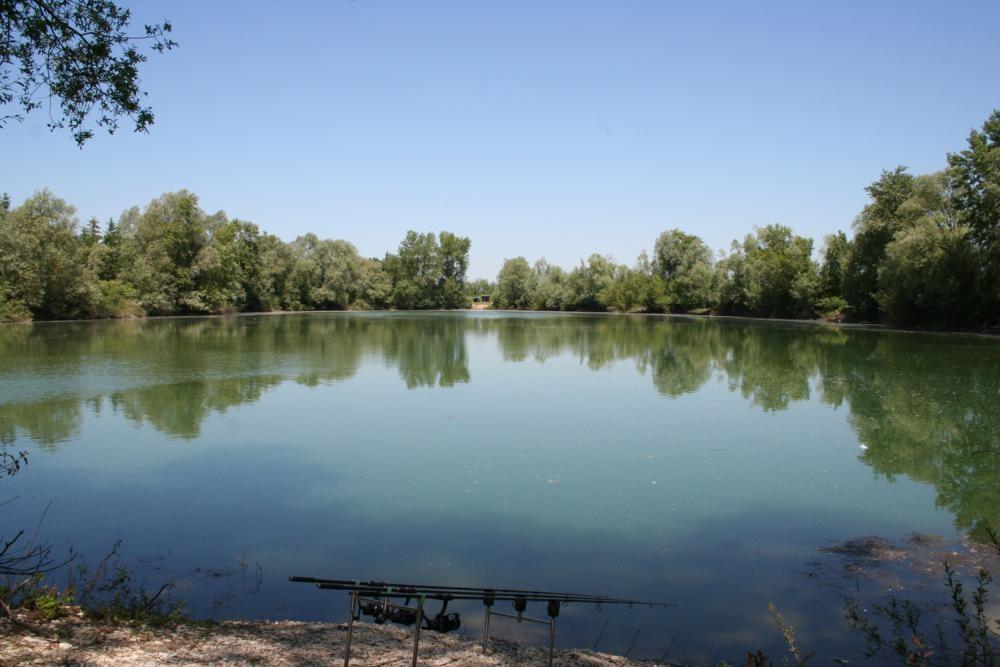 One acre per angler is a rough guide but of course it's your own preference and there are also plenty of other factors you should consider with considering lake size. For instance smaller lakes where one end is shallower can lead to some swims fishing better in the day and others better on the night time. This can work to your benefit if there are only a couple of you fishing and you can move around the lake, but for larger parties it can mean some anglers get a better nights sleep than others!
Having more water has advantages such as being able to move swims, or go stalking in quiet areas during the day. However, as the next section of the article discusses when considering the size of the venue you should also consider density of the fish stock. With lower stocked large venues, whilst you may have more water to fish, fish location will be key to catching which is generally less of a factor on smaller lakes.
A runs water or something a bit more challenging?
Do you want a trip where you have so much action you have also had a gym work out at the same time or do you prefer a venue where the fish are a bit more challenging. If it's a lads social trip then maybe a venue, like Meadow Lake in France, where you are guaranteed to catch in large number is what you are looking for.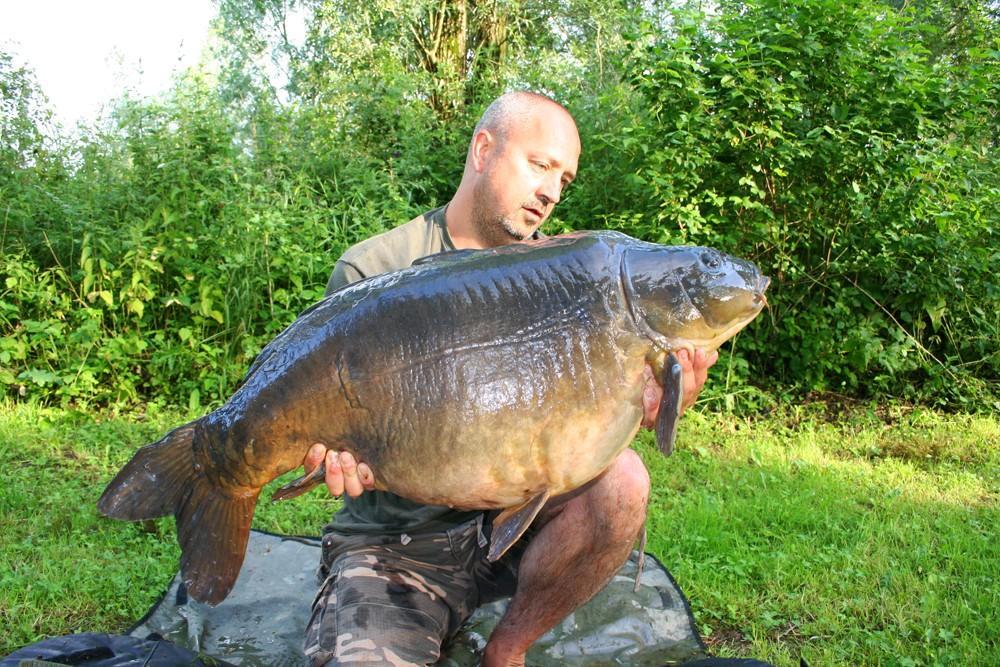 Or perhaps you want to pit your wits against one of the many vast lakes such as Cassien where fish location and all of your skills will be put to the test.
Try to find out the stocking density of the lake and recent catch reports that have been posted to get an idea of what the fishing is like.
Do you want a carp lake in France with accommodation
If you are taking your partner or family with you then you are probably going to want a carp lake with accommodation. There are some fantastic venues to choose from which would challenge even luxury hotels when it comes to comfort. Heron lake at Puyravaud Carp includes a fully restored barn conversion with 4 en-suite bathrooms, a pool table and a outdoor swimming pool and can sleep up to 8 people.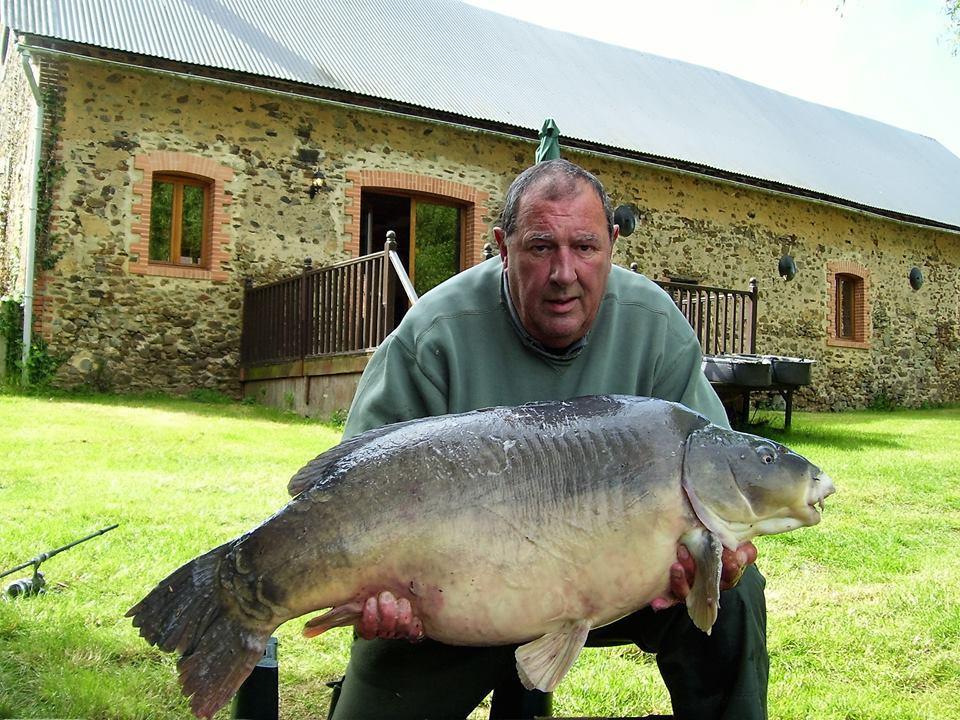 Other venues with accommodation and outdoor pools that can used exclusively include Les Gravelles, Kingfisher Lake and Lac Lucie making them fantastic family holidays.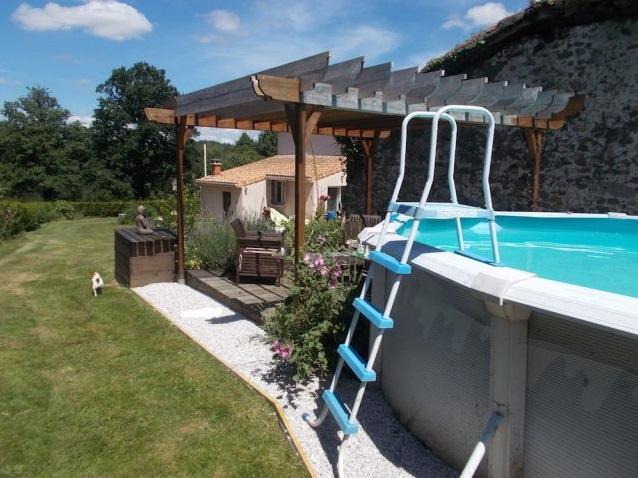 Plan how long it is going to take you to get to the venue
The final factor in this guide to consider is distance. Many of you will take the ferry from the UK to France and then start the drive down the lake. If you are only fishing for a week then the drive time is an important factor. You ideally want to maximise your time on the bankside and also make sure you are not too tied if you are driving long distances on the road. Try to plan your ferry crossings to make getting to the lake as easy as possible. There are many ferry crossings that depart on Friday night and sail round the coast of Brittany, which if you are fishing in that area of France will save you 4 or 5 hours drive time as well as allowing you to have a couple of beers and a good night's sleep on the ferry crossing over.
If you are looking for a venue in the south of France then quite a few offer tackle for hire such as Mirror Lake or Napoleonic Lake and will collect you from the airport.
Most of all enjoy the trip and catch some carp.
Tight Lines and Wet Nets!