Carp Fishing in France Checklist
Preparation is crucial to all forms of angling, and a carp fishing holiday to France is no exception, ensure you have a checklist of essential kit. Making sure you've got everything you need is vitally important, as once you're over there it becomes much harder to rectify your mistakes or pick up forgotten items.
On the tackle front, your English kit should generally be ok, but there will be exceptions. If your chosen venue contains huge catfish or sturgeon, then consider whether your rods and reels are up to the job.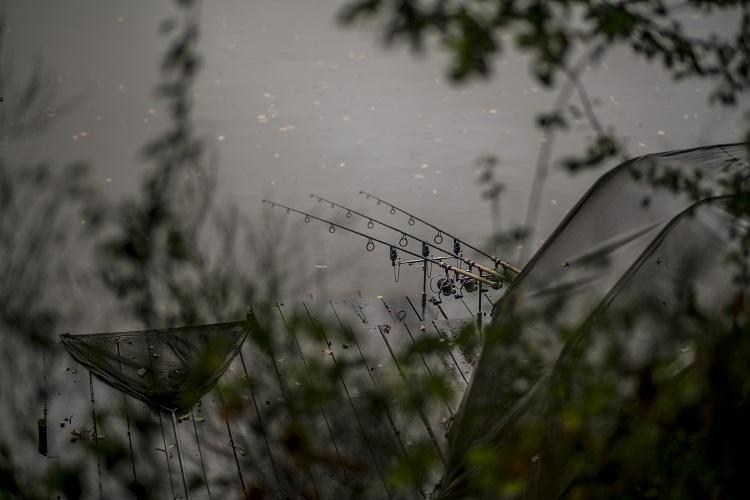 Check to see if the water allows for the use of bait boats and rowing dinghies
If the water you are going to allows the use of boats (either rowing dinghies or remote-controlled bait boats) then you can afford to spool up with much thicker, tougher line as you won't be casting it out. On the subject of boats, check to see if the venue supplies life jackets before you travel. If it seems your holiday venue is dominated by bait boats and you don't have one, then don't worry. A number of tackle shops and suppliers offer week-long rental schemes, or, if one of your group owns one, you could ask to share.
Step up the strength and size of your hooks
Terminal tackle choice depends on the venue and the size of the fish. If you are travelling to a demanding lake with plenty of big fish, then stepping up the strength and size of your hooks can be wise. A few manufacturers make 'extra-strong' versions of popular hooks and these are worth stuffing in your rucksack. Shockleaders are also a very handy tool in France to combat snags and underwater obstacles like mussels and gravel bars.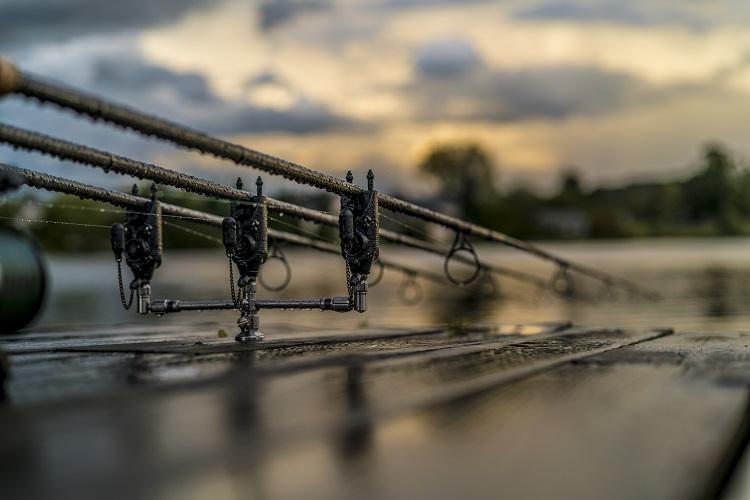 A large bivvy will ensure you have ample room to store kit
Going on a commercial French fishing trip generally means you'll get one swim for the duration of your stay. Obviously, if you're planning your own road trip with a loose itinerary then you'll be more mobile, but for 'pay lakes' across the Channel you're unlikely to be able to move swims. This clearly presents some disadvantages, but it also has plenty of plus points. You can go for a more luxurious accommodation setup, knowing that you will only have to erect and dismantle it once.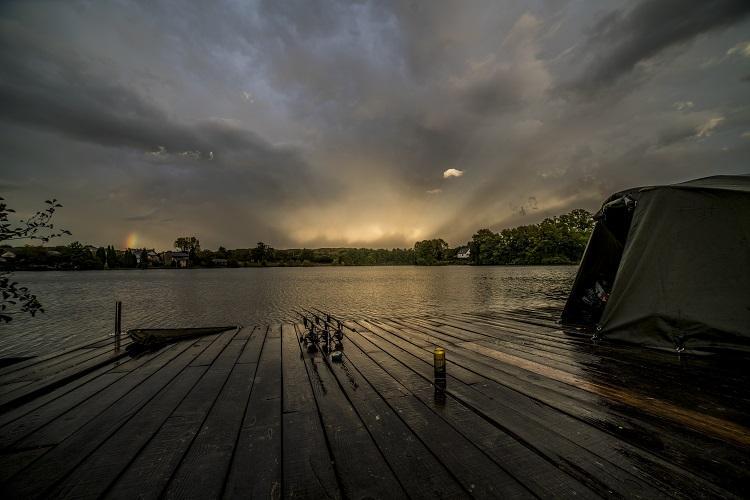 In this instance a big bivvy can be a real boon. Something you can stand up in will give you a chance to change clothes more easily and feel refreshed – believe us, a mid-session shower and clean clothes on a long French trip can really re-energise you. A larger bivvy will also give you somewhere to socialise with fellow anglers and store your food and tackle.
Consider taking a separate shelter for cooking and socials

 Another option is to take a separate shelter for cooking in, or buy a gazebo-style social tent that many companies now produce. Separating your living quarters from the eating and social hub can be a really smart move on long sessions with mates. These are ideal, particulary if you are fishing a drive and survive lake where  there you are fishing from your bivvy for the duration of the trip.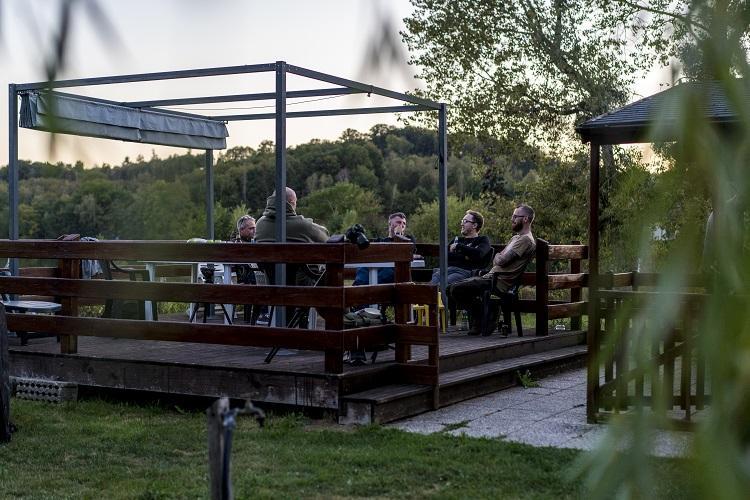 Take a look at the location of your venue in relation to the surroundings before you go. Find out where the nearest supermarket is or check if the venue offers a food service. There's no point loading your car in Britain with mountains of food if you can easily pick up the same tins and packets over in France once you arrive.
Take the majority of your bait with you
Bait can also be picked up at certain venues, but it's probably wise to take the majority with you. If you're going for a week and worry about keeping frozen boilies fresh, find out if there's a freezer on site or just take shelf-life baits. Modern preserved baits are a million miles away from where they were a decade or two ago, and most perform just as well as their frozen counterparts. Particles can be cooked up on the bank if you want to save space and weight by only taking dry ones over with you. If your lake contains nuisance fish like poisson chat (tiny catfish), then durable or fake hookbaits can be crucial.
A good quality head touch and bivvy lantern is essential

Staying comfortable on the bank will also mean making sure you've got illumination and power. A good-quality headtorch is essential, as is a general bivvy light. Whether they're rechargeable or take batteries, make sure you're prepared. A power pack for charging your phone and other devices is also a very welcome tool.
Walkie-talkies are a great way to keep in touch on the bank
If you want to stay connected with your mates across the lake during a long session then walkie-talkies can be the perfect solution. You'll inevitably have some fun on them, but they are also a great way to alert others to a big fish or someone needing a hand, and you don't need to worry about roaming or data charges.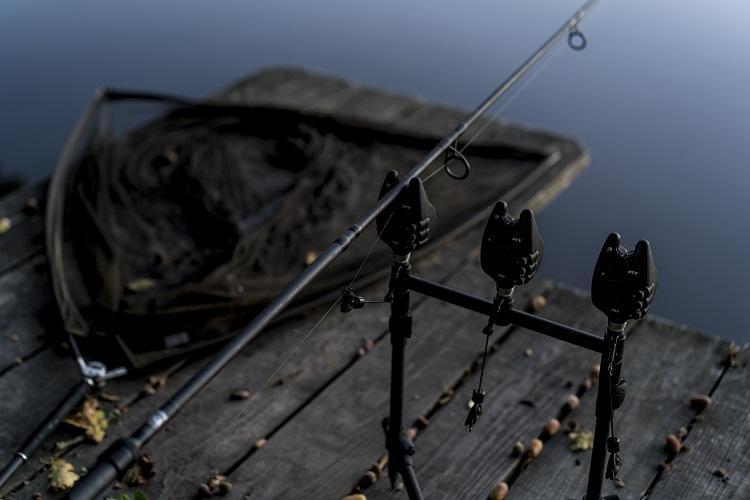 On the theme of keeping electronic devices powered, consider how you will document your French adventure. You don't have to be part of the Nash or Korda media team to make a video diary that means something to you.
Pack some lightweight water proofs
Clothing is also an important factor when packing for France. Most anglers are happy to wear the same hoodie and trackies for a couple of days at a time, so don't pack like you're going on an all-inclusive cruise – a small selection of essentials will see you through. Lightweight waterproofs are also handy if the weather takes a turn for the worse.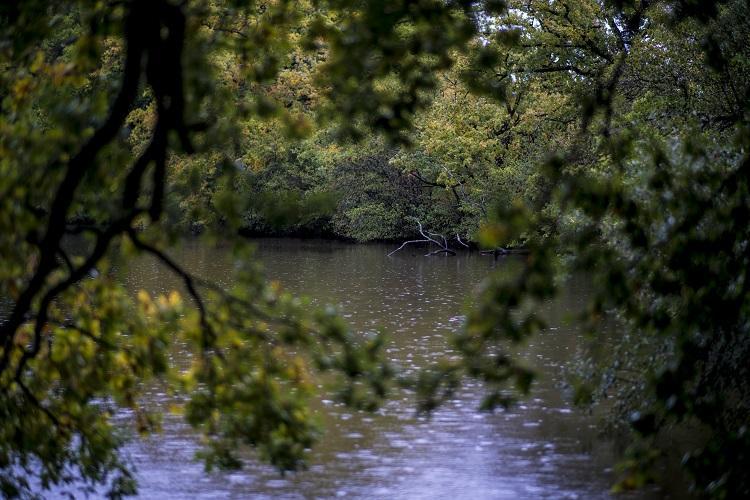 In general, packing your kit for France is about being methodical and weighing up the need for things against the available space in your car or van. Using checklist is good way of noting what you have packed.  If you're a first-timer going to a French carp lake, if in doubt, it can be really beneficial to talk to a seasoned overseas angler before you go – they will have learnt from their errors and you can soak up their experience.