After the heat, exertion and the crowded banks of summer, autumn can descend like a soothing balm for the frazzled carp angler. Crisper mornings, dewy evenings and rapidly fading light signal the start of autumn carp fishing, which can be the best season of all for catching carp. The fish are often feeding heavily as they prepare for winter and can be at their highest weights if you time it right.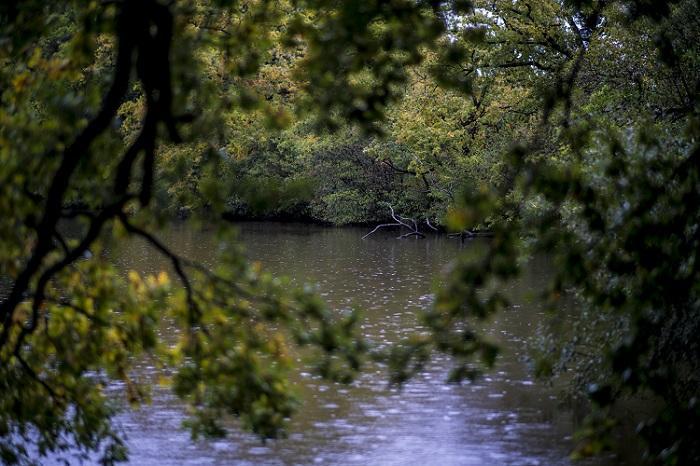 Think of Terry Hearn's famous capture of Mary from Wraysbury if you need any inspiration. That seminal moment occurred on November 10, 1996, in high winds, with berries on the trees and – many people forget – was prefaced two days earlier by the capture of Mallin's at 40lb 10oz. Even on the hardest of waters, autumn can bring bites in clusters and fish in prime condition. 
Autumn is regarded by many as the best season for carp fishing
For many carp anglers, when the clocks go back in late October their carp gear gets packed away for the year, but those few weeks before winter arrives can provide excellent fishing. Remember that water takes a lot longer to cool than air, so the fish can still be perfectly active even after the first frost has struck.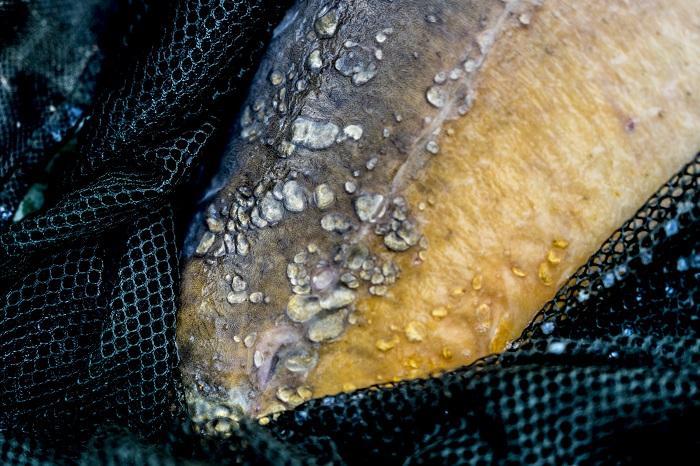 Boilies, boilies and more boilies
The changing conditions will have triggered the carp to prepare for winter by bulking up, and if you lay out a banquet of highly nutritious boilies then it really can be clubbing season. And boilies are definitely the bait most commonly associated with autumn carp fishing. They provide the fish with an easy meal that helps them pack on weight, so be prepared to base your baiting regime around them. Sprucing up your boilies with liquids and powders can help you stand out from the crowd, as can soaking them and turning them into mush for spodding, or crumbling and halving your standard baits. Other baits that come into favour in autumn include maggots and worms – once silverfish activity has died back – and particles like tiger nuts and hemp.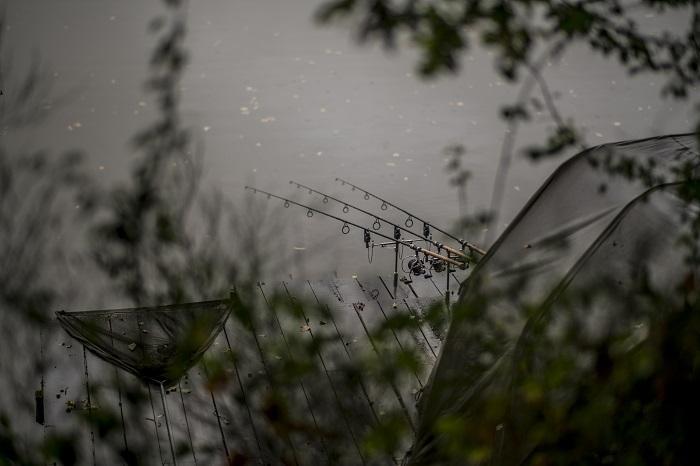 Use your marker rod to locate clean areas amongst the leaf debris
Presentation-wise, be aware of the changing conditions. With autumn comes big winds that can be great for whipping the fish into a frenzy, but they also force plenty of leaves and debris into the water. If your rig and bait is hidden or hindered by twigs and leaves then you will struggle to entice any bites, so be prepared to plumb extensively with a marker lead and even clear your chosen spot with a castable mini rake to make sure everything is presented as it should be.
Hinged stiff rigs will keep your hookbait away from bottom debris
Many big-fish anglers are happy to adopt slightly cruder rigs in autumn if it means they know they are fishing effectively. Hinged stiff rigs will keep your pop-ups well away from lakebed detritus and have a proven track record of fooling large, hungry carp. Solid PVA bags and chod rigs can also be deployed safely over most autumnal hotspots, especially if you need to react quickly to showing fish.
Don't be afraid to beef up your kit
Don't be afraid to beef up your kit in autumn, too. The fish are about as fit as they will ever be, but you also face the added problem of blown-in branches and fallen trees creating snags you never had to deal with back in June or July. On the plus side, weed will have stopped growing and begun to die back during autumn, but just because it may no longer reach the surface does not mean it's not still there. Be prepared to keep your marker rod in service throughout autumn, because it can be harder to tell where the clear spots are just by looking at the water's surface.
Watch the weather for the big south westerly winds
Keeping an eye on weather for those blustery conditions of October and November that freshen up the nation's waterways can be the key to success, so if you have never been a great student of the weather, then autumn is the time to start. You can expect some big south-westerly winds coming in off the Atlantic and really low air pressure too. If you can predict these with a good weather app or a keen eye on the news then getting in position at your lake just before these new fronts hit can be a great autumn tactic. Find a spot in an area on the receiving end of a south-westerly wind, prime it with bait and wait for the weather to turn and the fish to turn up. That's the theory, anyway – but in autumn the fish's behaviour can be more predictable than at any other time of year.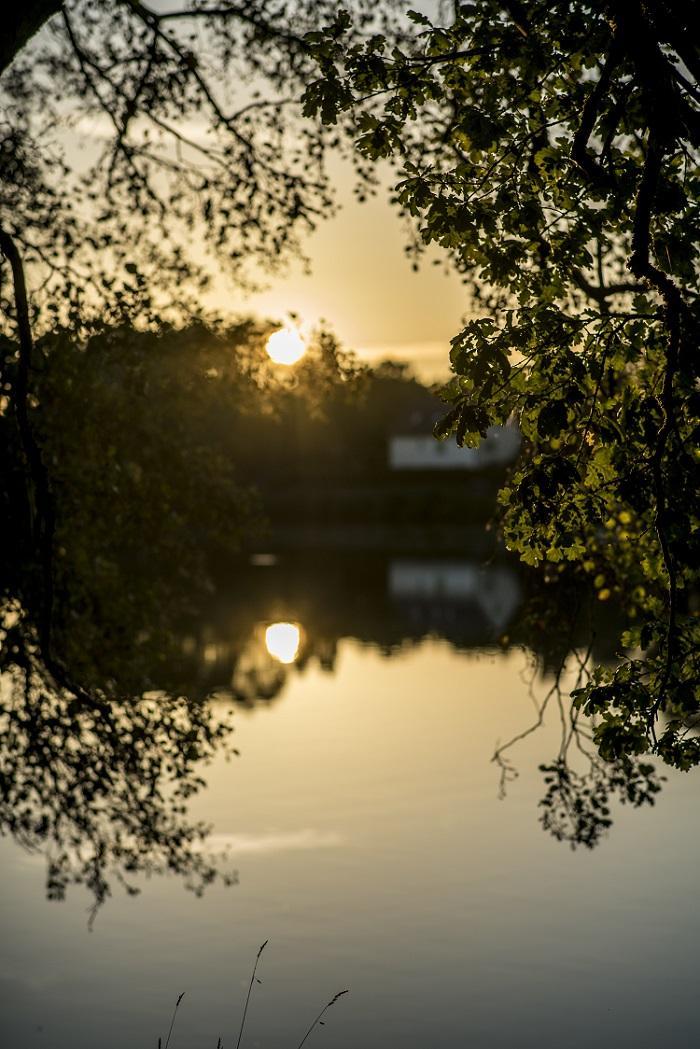 Consider lakes in France if Autumn in the UK does not appeal to you
And if autumn carp fishing in the UK still doesn't appeal, consider a last-minute trip to the continent in this season. The pay lakes of France and beyond will be at their quietest and ferry prices, either side of the October half-term, are much lower than in the summer. It can be the perfect time for a bit of a road-trip, or a flight to warmer parts of Europe with year-round sport.